At the origins of christian worship
The Context and Character of Earliest Christian Devotion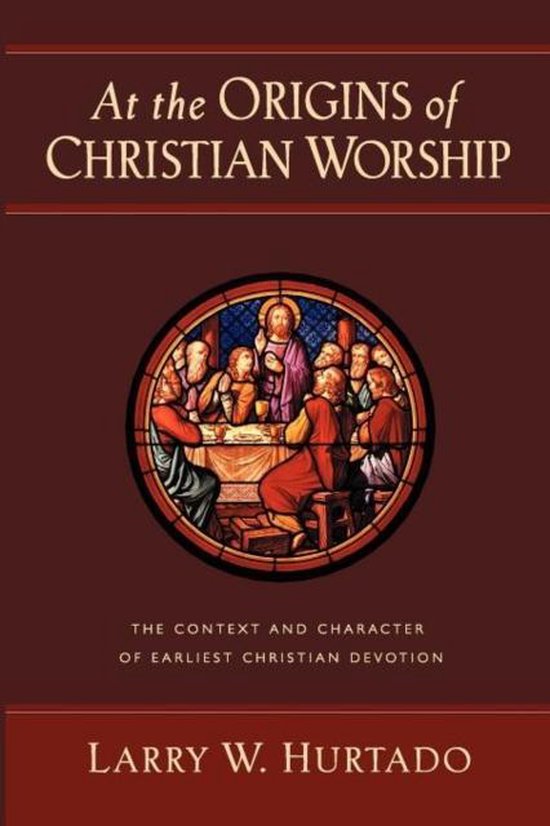 Auteur(s):
Larry W. Hurtado
Uitgever:
Wm. B. Eerdmans Publishing Company
Samenvatting
This volume makes a valuable contribution to the debate about the origins and development of Christianity. Larry Hurtado argues that understanding the nature of Christianity in the first century requires taking full account of the first Christians' devotional practices because worship was the context in which christological titles and other expressions of faith were given their specific meaning--a fact that has largely been ignored.
Hurtado focuses on two distinguishing characteristics of earliest Christian worship: its exclusivity (rejecting the worship of other deities) and its "binitarian" shape (the veneration of Christ alongside God the Father). Setting early Christianity within the religious environment of the Roman era, Hurtado describes the features of Christianity that attracted followers and led them to renounce other religions. He then turns his attention to a more detailed discussion of the place of Christ in the monotheistic worship of the earliest Christians, showing that Christ figured in their public and corporate devotional life at a surprisingly early stage. The book concludes with some reflections for Christian worship today based on the historical features of early Christian devotional practices.
Clear, illuminating, and relevant to the modern church, this volume will be of interest to scholars, pastors, students, and general readers seeking insight into the origins of Christian faith and practice.
---
Bestellen bij Bol.com